Hurricane Preparedness In Charleston SC
If you're following the news, and surely most everyone is at this point, there is real potential that the Lowcountry will be directly affected by Hurricane Irma. If you live in the Charleston area, are thinking about it, or reside in any coastal area, here are a few things you should know on how to prepare.
PREPARATION
Tell family/friends about your evacuation plans privately and not on social media, which could alert predators of a vacant home

Have a plan/supplies for your pets and animals too!
Close all interior and exterior windows and doors
Turn off all water to prevent overflow from potential leaks while you're gone
Lower pool water to prevent flooding
Use sand bags, towels or rags for windows or doors
Secure any firearms or ammunition
Fill tubs with water
Empty ice makers and turn lever to off to prevent melted ice and potential damage to your freezer or floors
Place a quarter on top of a frozen cup of water in your freezer so if you lose power you will know if the contents completely or partially defrosted, causing your food to spoil
Fill plastic ziplock bags 3/4 of the way with water and freeze, but don't lower the temp below normal which can damage your unit
Do laundry and dishes before the storm
Board up windows and doors, bring in as much from the garage as you can
Move your car to a safe place
SUPPLIES
Minimum of 3 days drinking water supply

Non-perishable foods
Cash
Fill up all vehicles with gas
First aid kit/medical supplies
Medications/prescriptions
Radio, external cell phone chargers
LED flashlights, batteries
Plastic ziplock bags
Blankets
Duct tape
Generator, radio, and additional supplies if not evacuating
INSURANCE
In light of all the damage and destruction Hurricane Harvey has recently done in the Houston area, there's an important question that comes to mind as Irma approaches.

Are you covered?

When tragedy strikes, are you covered when it comes to insurance? Many people in the Lowcountry carry voluntary flood insurance, even if they are not in a flood zone. Should you have a voluntary policy? Please don't hesitate to ask us. We'll point you in the right direction in getting some new quotes.
*To prep for a potential natural disaster such as a hurricane, you should check with your insurance agent to confirm your current coverage and deductibles.
*Prior to the storm, you should also take interior and exterior pictures of your home, any valuables and important paperwork, and keep them in online storage in case your computer or phone is damaged.
*Your dishwasher or washer/dryer are actually great places to keep cash, valuables, clothes, photos or mementos, sealed in plastic bags in case of water intrusion or roof leaks.

Even your home owner's insurance may need re-evaluating. Here are four other instances that may cause you to look over your current policy and consider adjusting.

1) Renovating or Remodeling - making improvements to your home can add value, thus requiring move coverage. This doesn't have to mean that you'll see a rate hike, but, some things can help you save on your monthly premiums. Like adding a new roof. Just don't forget to let your insurance company know before you start the work.

2) Putting in a Pool or Trampoline - Clark Griswold wasn't the the only one with the fun idea to add entertainment for the whole family. Adding items like a pool or trampoline are considered a risk of injury or "attractive nuisance." So, increasing your liability insurance can keep you protected in case of an accident or subsequent lawsuit.

3) Inheriting Grandma's Goods - Whether you inherit Grandma's fine jewels or purchase them, find new, expensive art on a trip, or grab an antique steal at an estate sale, these items should be added to your policy to protect against theft or damage.

4) Starting a Home Business - There are actually protections for those just starting out in their home business, but many don't realize it. Coverage can be acquired through a homeowner's or renter's policy. If you've purchased new technology, inventory or equipment for your business, you may want to think about increasing your protection.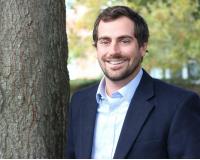 Author:
Dan Lorentz
Phone:
843-469-5292
Dated:
September 7th 2017
Views:
1,170
About Dan: About Dan Lorentz, ABR, CRS, Founder & Team Leader of Greater Charleston Properties: Founder and ...