Tips For A Stress Free Move
Moving can be stressful, here are some ways to ease the process and get you into your new home. Don't forget to have markers to label what things are and where they go. Have plenty of packing tape! Ask for used or free boxes at your local grocery or liquor store, or find relatively cheap new boxes at places like Walmart.

Use it or Lose it
Before starting, start by throwing away anything you no longer need. This will declutter space and help avoid moving unnecessary "stuff." Organize nonessential items into three categories, Trash, Sell, and Donations. If there are items, large or small, that may need to be stored prior to your move or if one of the rooms in your new place is being renovated, schedule on-site or pod storage a few weeks in advance
Room by Room
Start packing one room at a time. This will help you stay organized and on schedule.
Master List
Make a complete list of what needs to be done before the move and hang it in a visible spot (refrigerator, kitchen wall, etc). You will be able to see what you have done and be reminded of what needs to be completed. Have a plan of how to pack your moving truck (if you're doing it yourself), and a list for what items will go inside, outside, or in your garage/shed.
Necessities Box
Prepare a box of essentials you will need right when you move in to avoid fishing around in multiple boxes. This will include things like paper towels, soap, toilet paper, shampoo, phone chargers, a change of clothes and shoes, etc. And maybe a few paper plates, plastic forks and cups to get you started until unpacking the real china.
Pick The Day
Pick a day that is convenient for you and your family. Be sure to schedule your movers a few weeks in advance. If you have children be sure to arrange a babysitter or activity. Or use them as an extra set of hands, give them a list of things they can do to help.
If you've been thinking about moving, we can help! Whether it's finding a new or prior owned home, selling your current one, or getting recommendations for movers or service people, we can help achieve those goals! Get a free home valuation estimate here, and contact us at info@charlestonrealestate.properties to begin the conversation. Search the latest and greatest, and most up-to-date home listings in the Charleston area here.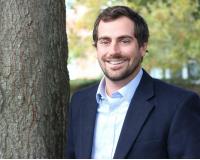 Author:
Dan Lorentz
Phone:
843-469-5292
Dated:
August 4th 2017
Views:
177
About Dan: About Dan Lorentz, ABR, CRS, Founder & Team Leader of Greater Charleston Properties: Founder and ...