Townhomes In Mount Pleasant SC Just Listed
1177 Dingle Road, Mount Pleasant SC 29466
***NEW LISTING ALERT***
Check out this gorgeous townhome our team JUST LISTED in Royal Palms! It's 3 bedrooms and 3 baths, 2,512 square feet, and beautiful! Wonderful open floor plan, upscale and updated. Don't miss this opportunity to live in one of the best, small and private communities of Mount Pleasant!
See what the homeowner has to say about it!
The Seller Says...
About My Home & Neighborhood

What features of the home have you really enjoyed?
I love relaxing on our back screened porch in the evening admiring the scenic view and listening to a symphony of nature sounds. I am also spoiled by an unbelievable amount of walk-in storage in this townhome! A cement firewall between each unit is amazing at keeping the units quiet and private. My weekends are free since all lawn maintenance is included!
What can you tell us about your neighborhood?
Our neighborhood is great for something we coined Dingle Beach Happy Hour. There are 2 benches in the front of the community that we gather at and bring snacks and cocktails and extra chairs to socialize with one another. It's always a lot of fun!
What do you love about your town?
The things I love about Mt. Pleasant is its close proximity to everything! Beaches, dining, shopping, downtown...you name it! And Royal Palms in particular is a great location for it's ease to getting to 17 and 526 and even Rifle Range Rd for a quick shortcut when wanting to go to the beach or Town Centre Mall!
Grocery stores and other conveniences?
This location is great because there are 3 wonderful grocery stores nearby. I am a Harris Teeter fan and there is one just a few miles south on 17 as well as one just a few miles up on 41. There is also a nice Publix just a few miles north on 17 as well. There is a Walgreens on the corner that I walk to as well as a CVS just across the street.
Where are your favorite places to eat?
One of my favorite places to eat is just across the intersection called Pier 41. Great happy hour prices...$1 champagne! The bartender, Eric is fantastic and knows everyone and so it is like my Cheers. I also love Tavern & Table on Shem Creek which is always fun to take company for a water view and possible sighting of dolphins. Sol has a fantastic southwest brunch menu and my new favorite is The Refuge on Isle of Palms for a lovely dinner out. If you love oysters, you can't beat the price at Art's during the season for an all you can eat oyster roast!
What are your favorite things to do in the area?
I am a beach and boating enthusiast so my free time tends to revolve around the water. I never tire of seeing the beauty of Charleston by boat and can go under the Ravenel bridge time after time and still be awed by its grandeur!
Neighborhood amenities?
Royal Palms is a small community that dead ends so I like the fact that it is quiet and off the beaten path. It is dog friendly with pet stations and there is also free boat storage.
HOA?
Our HOA is managed by Southern Community Services with monthly fee of $155, which is very reasonable! The contact person is Emily Simpson @ 843-971-5096.
Flood Insurance or Termite Bond?
This property is in a flood zone that does not require insurance. The HOA covers the termite bond.
Utilities?
My utility costs are extremely reasonable and I am on the monthly averaging plan through SCE &G of $180/mth. The fireplace is awesome at heating the whole living area in the winter and the 1st floor is always cool throughout the summer. The garage is very well insulated and always stays cool in the summer and warm in the winter. Water is through Mount Pleasant Waterworks and runs $50/mth. Garbage pick-up is Waste Pro and is $30.75 / Qtr. but will be eliminated once the community is annexed into the city.
**If you're looking for homes in Mount Pleasant or around the Lowcountry, don't hesitate to contact us at info@charlestonrealestate.properties for more info or to schedule a showing! Our team of agents is ready to help you plant roots here and find your your next home.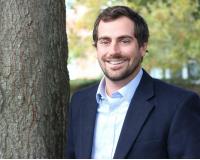 Author:
Dan Lorentz
Phone:
843-469-5292
Dated:
August 17th 2017
Views:
200
About Dan: About Dan Lorentz, ABR, CRS, Founder & Team Leader of Greater Charleston Properties: Founder and ...